Hi~ Assalamualaikum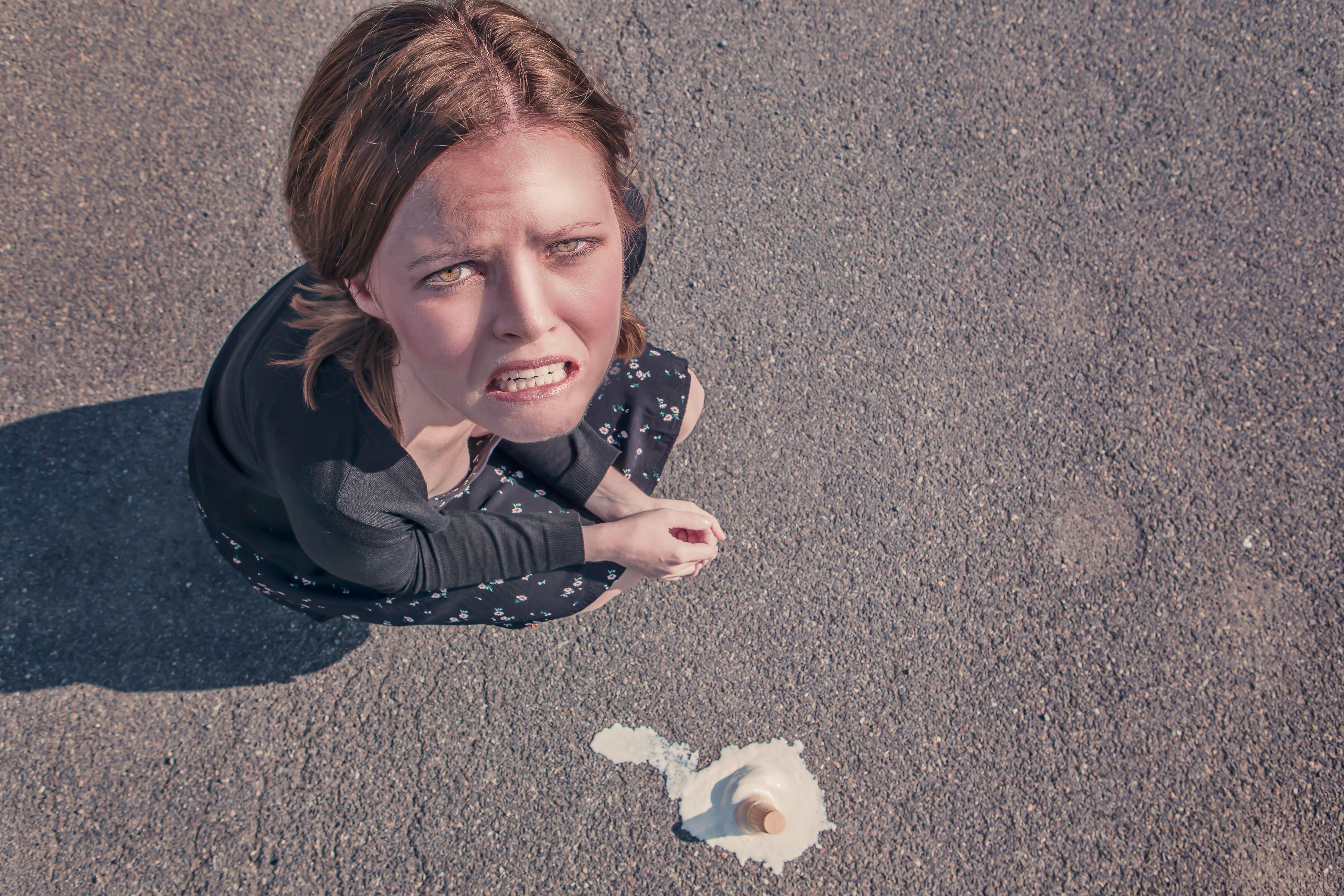 Jika semalam kita bercerita pasal kejayaan, hari ni meh la throw back kegagalan. Kerana di sebalik sebuah kejayaan pasti ada kegagalannya. Namun, jika gagal sekali bukan bermakna kita gagal selamanya. Kan?
wah~ gagal je kau, bila nak berjaya? It's take time buddy. Jangan kau kecam rakan-rakan kau yang nampak tak maju tu, sebab setiap orang ada rezeki dia yang Allah dah tuliskan. Be grateful kalau anda berada di atas pada hari ini. Bersyukur juga kalau anda diuji pada hari ini. Setiap kita ada cerita yang berbeza yang Allah dah tetapkan. Kalau sama, boring la kan dunia ni?
Tapi, jangan mudah cepat berputus asa jika anda gagal hari ini. Kerana kejayaan besar menanti anda di hujung jalan? Jangan di tanya bila, sebab dengan usaha pasti anda akan berjaya. Keep have faith with Allah cause He knows everything. :)
Well, Aien tulis ni buat diri Aien jugak, yang currently jenuh fikir what should I do to myself selain dari jaga rumah, jaga suami dan jaga anak? I do have impian as I said yesterday. But, ahhh~ I always love but!! BUT!! itu halangan terbesar. Takut jugak nak keluar dari comfort zone. Walau dah banyak kali, Aien cuba sampai Aien nampak kejayaan Aien. See? Kenapa kau takut lagi?
Epic failure One--
Aien struggle study in English pada umur 20 tahun. Masa tu baru lepas amek SPM as PC. Waahh~ seronok la aku dah boleh belajar ke U macam orang lain. Tapi First semester Aien failed, and my PTPTN gagal. So I just decide to dropped it. Just like that!
Lepas dari tu, mood belajar Aien ke laut, try hard cari kerja yang sesuai dan alhamdulillah once I found a job with nice payment, Allah kasi rezeki untuk sambung belajar. Like, masa tu pun.. Haa~ sayangnya nak berenti. Aku dah sedap pegang duit ni. Banyak jugak rencana dalam kepala masa tu. Nak pergi ke tak? Tapi, pilih juga untuk pergi because I need to prove myself. Naa~ alhamdulillah. Habis juga 3 tahun belajar. Eventhough banyak jugak pahit dia. Naa~ Tipu. Haha Aien hidup as student yang antara 3K je dia hidup. haha Rasa nyesal pulak tak aktif. hehe Nyesal kuasa dua, bila Sis Aien dapat as student terbaik fakulti, and I just a random student yang lulus dengan 3+ cgpa and nothing! Haa~ that's it my bigggest failure. I can't get enough what I had! Damn u lady!
Adoo~ adooo~ adoo~
Siapa tak jeles wei.. Tengok orang sana, tengok orang sini. Asyik tengok orang, lupa nak tengok diri sendiri yang orang lain tengok pun jeles.. See?
Satu, tak pernah bersyukur. Dua, keep look up and forget to look down. Tiga, Don't compare your life with others. INGAT TU?
Dah. Aien rasa nak tafakkur and bersyukur dengan apa yang Aien ada sekarang. Gais, please bersyukur dengan apa yang kita ada sebab tak semua orang ada yang kita ada. K? *virtue hug*
Till I write again..
This entry make me so deppress! it's should make me proud tho'... T^T